Flowers of Scotland in Summer
- Camelia, Geum, Hemerocallis, Lavatera
These exotic sounding names have flowers to match!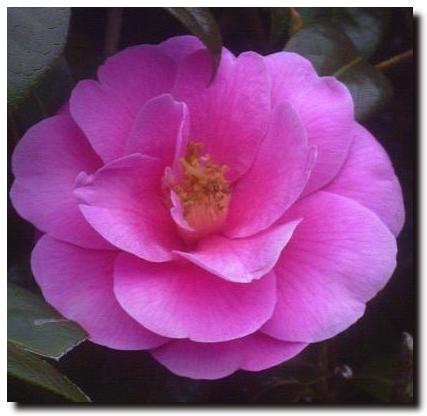 This camelia was one amongst many in a hedge made of these delicate plants. Late frosts can sometimes damage the blooms but these were at Kelburn Castle, on the mild Ayshire coast.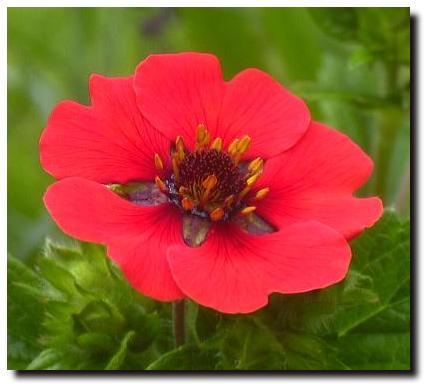 The perrenial Geum is a popular plant in rock gardens.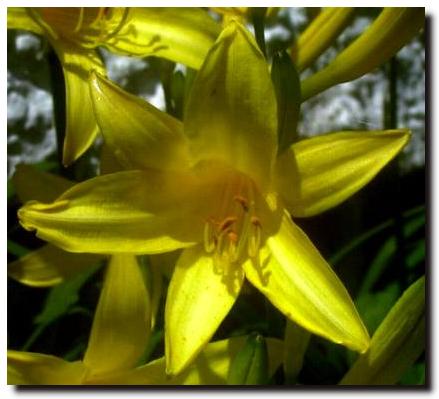 The Day Lily or Hemerocallis is so called because the showy flowers only last for about a day. Fortunately, the clumps of this perennial produce a succession of these lovely blooms. The picture was taken in June.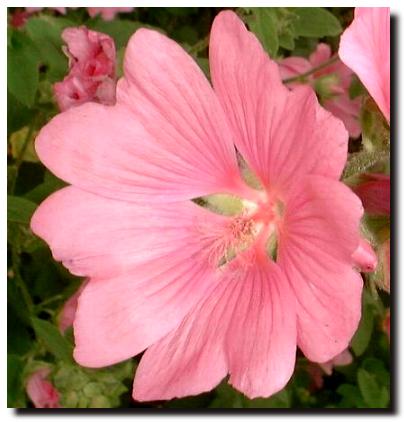 The long flowering period of this beautiful plant makes it popular amongst people with small gardens. This variety was in a garden not far from Doune Castle (where parts of "Mony Python and the Holy Grail" were filmed).
Next page Paeonia, Persicaria, Potentilla, Petunia > Page 1, 2, 3, 4, 5, 6, 7
Or return to Index Page>

---
Where else would you like to go in Scotland?