Flowers of Scotland in Summer
- Dahlias
The underground tubers of dahlias usually have to be lifted in the winter to protect them from frost in most parts of Scotland. So, despite their wonderful blooms, they are not so popular these days with busy suburban gardeners. These photos were all taken in the gardens at Drummond Castle in Perthshire.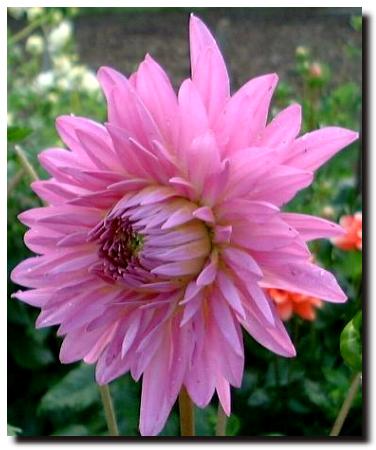 Dahlias come in a wide variety of colours.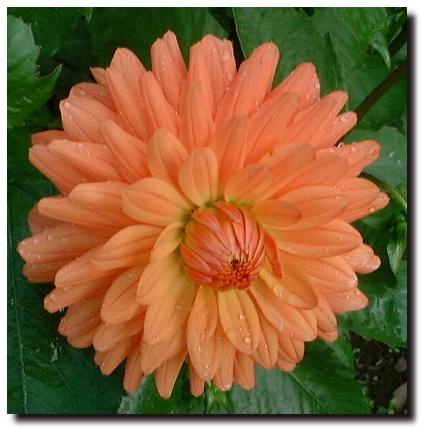 Professional photographers sometimes spray flowers with water to add drooplets on the flower petals to add an effect to their pictures. But a shower of rain just before these were taken was all that was required here!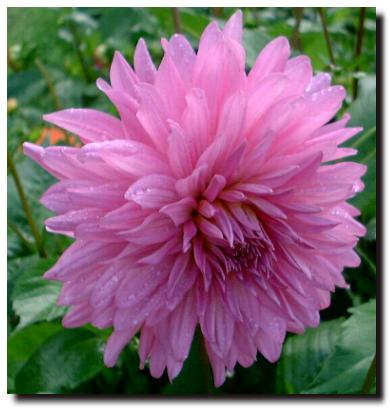 Flowers like these will be in flower from mid-summer to late autumn.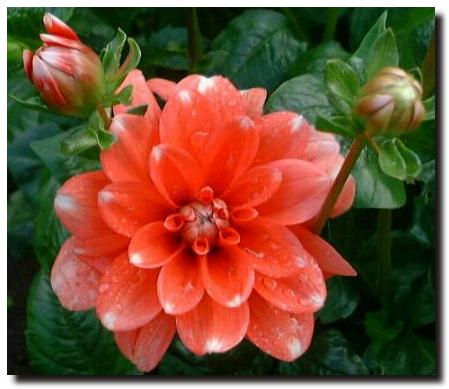 The buds on this plant give promise of many more blooms if the autumn frosts are not too early.
Next page Rhododendrons > Page 1, 2, 3, 4, 5, 6, 7
Or return to Index Page>

---
Where else would you like to go in Scotland?