Flowers of Scotland in Summer
- Roses
They say that the best roses in Britain are cultivated in Aberdeen - made strong by the colder winter climate. There is a dual carriageway around the City of Aberdeen where the central reservation used to be crammed with roses. You didn't mind getting stuck in a traffic jam with those to look at!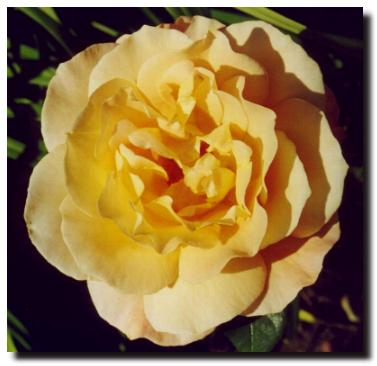 This rose was growing in the garden of the house once occupied by the pioneer industrialist and social reformer, David Dale, in New Lanark.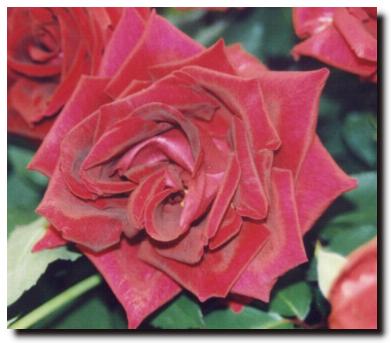 This red velvet rose is a quality bloom on show in July at the Royal Highland Show at Ingleston, near Edinburgh.
This rose was growing in the cottage garden at Drummond Castle in Perthshire at the end of August. The photo was taken just after a shower of rain.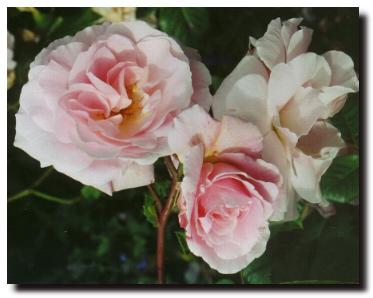 Floribunda roses, with their many flower heads, make quite a show.
Next page Antirrhinum, Begonia, Clematis > Page 1, 2, 3, 4, 5, 6, 7
Or return to Index Page>

---
Where else would you like to go in Scotland?