Flowers of Scotland in Summer
- Rhododendrons
With their evergreen leaves and showy flowers, rhododendrons are popular in both suburban gardens and in parklands. Some varieties can flower as early as March and April but those below were captured in June.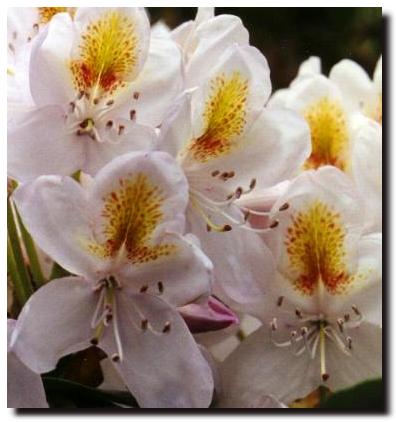 This rhododendron was growing in the woods near Scone Palace in Angus.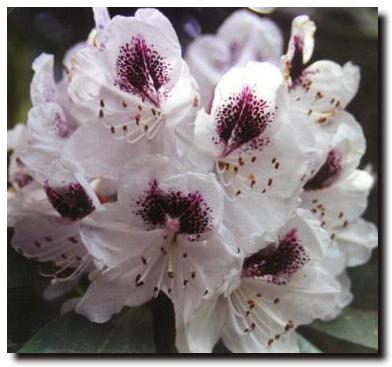 On Web pages, close-ups such as these work better than photographs of the entire bush but you can imagine what a fifteen feet high mass of these blooms would look like.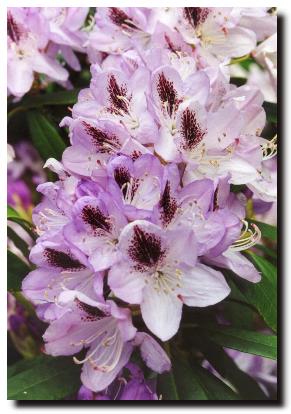 Colourful plants such as these do a lot to brighten up the woodland walks around Scone Palace.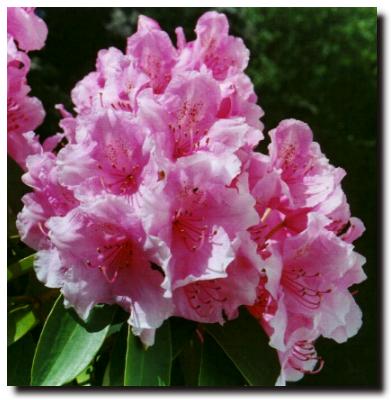 This variety, "Pink Pearl", grows in my back garden. It produces more and more flower heads like these each year.
Next page Roses > Page 1, 2, 3, 4, 5, 6, 7
Or return to Index Page>

---
Where else would you like to go in Scotland?