Parliamo Scots?
- Index Page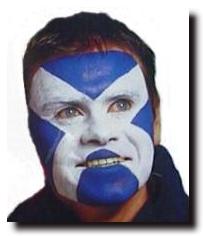 When asked "what language do you speak in Scotland?" some of us reply "American!"
But tourists and others who visit here find that there is still a rich vocabulary of old Scots words in everyday use and of course you can come across them in books and poems. So here is a large collection to help both visitors and residents alike to "translate".
Stanley Baxter, a well-loved Scottish comedian tapped into the problems of understanding the Scottish dialect with a series of sketches entitled "Parliamo Glesca". While not in the same league as Stanley Baxter, these pages have not been written in an academic manner....
The words have been divided into categories to allow you to browse and enjoy. If you can't find a specific word you are looking for the site search engine may be able to find it for you (if you have the right spelling).
---
Where else would you like to go in Scotland?