Flowers of Scotland - Spring
- Flowers from Bulbs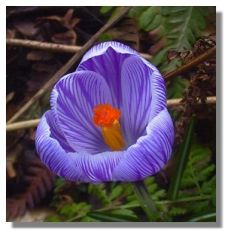 Crocus
Flowers from bulbs are often the first to appear in spring time - sometimes having to survive the frost and snow in February and March. Here are crocus, snowdrops, hyacinth, bluebells and fritallaria.
Return to Index or go to Next Thumbnails Page for Primroses and Saxifrages.


---
Where else would you like to go in Scotland?