Flowers of Scotland - Spring
- Azaleas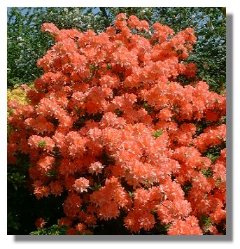 Azaleas
Another import from China and the Himalayas, the azalea has enjoyed the acid soil of Scotland. Even in areas with a clay soil, gardeners apply peat to create a favourable environment for this popular plant.
Return to Index or go to Next Thumbnails Page for Flowering Shrubs.


---
Where else would you like to go in Scotland?