Edinburgh Photo Library
- Greyfriar's Bobby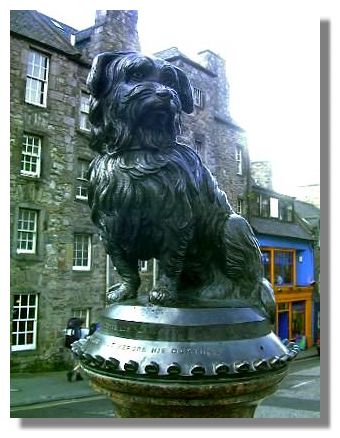 The story of Bobby, the Skye terrier which refused to leave his master's grave in historic Greyfriar's churchyard, came to prominence in the 1890s when Eleanor Atkinson, an American, wrote a book about the dog which became a first reading book for a generation of many Americans.
The life-size sculpture of Bobby was erected on a drinking fountain at Greyfriar's churchyard and must be the most photographed dog in Edinburgh.

See also Did You Know? - Greyfriar's Bobby> and Places to Visit - Greyfriar's Churchyard> for more information.
Return to the Edinburgh Photo Library Index>
or go to the next Edinburgh location: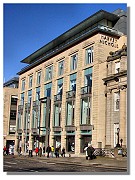 Harvey Nichols Department Store.


---
Where else would you like to go in Scotland?