- Glendoick Gardens, Angus
- Sanguisorba Obtusa



Looking more like a caterpillar than a plant, the flower heads of Sanguisorba Obtusa are 7.5cm (3") long and the plant grows to around two feet high. This one was growing in the Pagoda Garden at Glendoick.
Go to the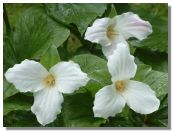 Next Illustration in the series.
Or return to the Thumbnails Index>.
---
Where else would you like to go in Scotland?