- Glendoick Gardens, Angus
- Paeonia



The Paeonia found in many gardens are the red and crimson varieties but white, pink, nearly black and yellow varieties are also found. Many Paeonia varieties have a strong scent which adds to their attraction.
Go to the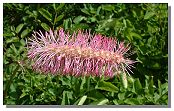 Next Illustration in the series.
Or return to the Thumbnails Index>.
---
Where else would you like to go in Scotland?