Glasgow Photo Library
- Suspension Bridge, South Portland Street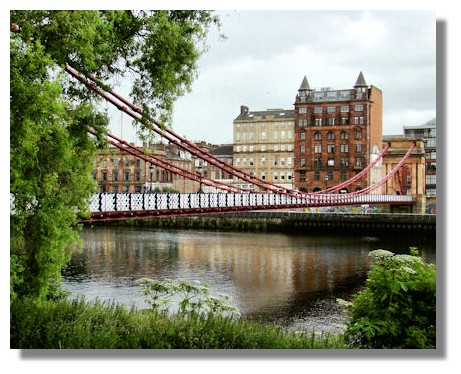 Glasgow has a reputation for fine engineering, but the problems with the new "Squinty" Bridge and (a few years back) with the Kingston Bridge which had to have new supports inserted, have somewhat tarnished its image. But the reputation was formed in Victorian times and the early 20th century when fine structures such as the South Portland Street pedestrian suspension bridge were created across the river Clyde. It links Clyde Street on the north bank to Carlton Place on the south. The bridge opened in 1853, replacing an earlier wooden one.

Go to the next Glasgow location: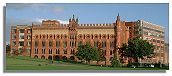 Templeton Carpet Factory
Or return to the Glasgow Photo Library Index>.


---
Where else would you like to go in Scotland?