Glasgow Photo Library
- Gardener's Warehouse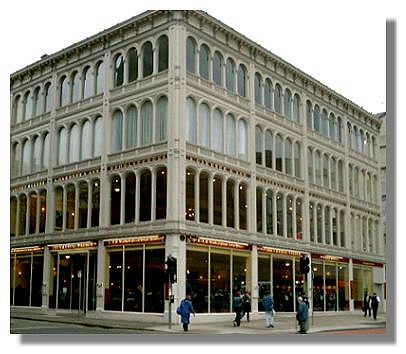 Architects regard this building at 36 Jamaica Street as one of the great landmarks in Western architectural history. It applied the lessons of the prefabricated Crystal Palace at the Great Exhibition of 1851 in London to an everyday building. The frame was designed by R McConnell who held a patent for the wrought and cast iron beams.

Originally designed as Gardener's Warehouse for a cabinetmaker and upholsterer, the building was subsequently occupied by a furniture retailer, Martin and Frost. In recent years it has been converted into a huge bar by the J. D. Wetherspoon chain.
Go to the next Glasgow location:

George Square
Or return to the Glasgow Photo Library Index>.


---
Where else would you like to go in Scotland?