Glasgow Photo Library
- Burrell Collection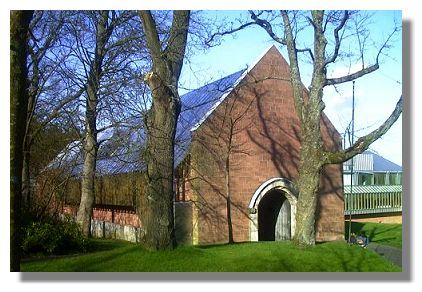 When William Burrell donated his huge art collection to the City of Glasgow, he specified that it should be housed in a building at least 16 miles from the heart of the city - he was concerned about air pollution. It took 25 years, a Clean Air Act which considerably improved the atmosphere and a modification to the terms of the bequest before construction in Pollok Country Park (four miles from the city centre) went ahead. The architects took the opportunity to make the parkland and the nearby trees a part of the display by skillful use of glass - the largest display area is like a "walk in the woods".

The huge display includes Chinese ceramics and pottery (a world-class collection), tapestries, stained glass (one of the best collections in the country), Chinese jade, Persian and Indian rugs, Egyptian statuettes, Greek and Italian pottery, and furniture. The Burrell is one of the top free-entry attractions in Scotland.

See also Places to Visit - Burrell Collection> for more information and illustrations.
Go to the next Glasgow location:

Buttery Restaurant
Or return to the Glasgow Photo Library Index>.


---
Where else would you like to go in Scotland?