Edinburgh Photo Library
- Deacon Brodie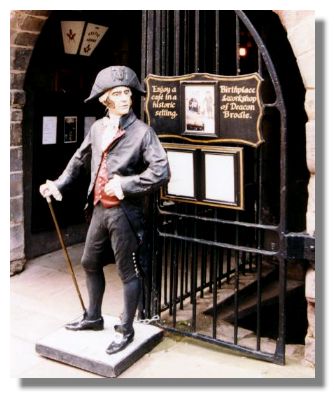 A larger than life, 18th century Edinburgh "character", William Brodie was a pillar of the community by day. But he led a dissolute life of drinking and gambling by night which was leading to his bankruptcy. So he turned to burglary and by taking wax impressions of the keys to houses in which he was working legitimately as a wood-worker, he was able to perpetrate some spectacular thefts. He was eventually uncovered and sentenced to hang. But afterwards, there were rumours that he had cheated (or bribed) the hangman and was said to have been seen later living in Paris.
The double life of Deacon Brodie as the respectable tradesman and daring thief is said to have been the inspiration for Robert Louis Stevenson's story of "Dr Jekyll and Mr Hyde".

See also Famous Scots - Deacon Brodie> for more information.
Return to the Edinburgh Photo Library Index>
or go to the next Edinburgh location: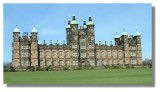 Donaldson's School.



---
Where else would you like to go in Scotland?