Edinburgh Photo Library
- Balmoral Hotel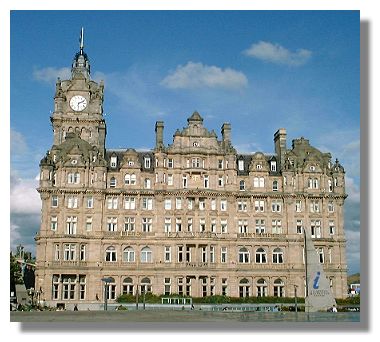 Located beside Waverley Station, the main railway terminus in Edinburgh, this was built originally as the North British Hotel for the railway company which used Waverley. It opened its doors for the first time on October 15, 1902. The clock is traditionally kept two minutes fast to ensure that tardy travellers hurry up and catch their train. The main tourist information centre in Edinburgh is located beside the station and the hotel.
Return to the Edinburgh Photo Library Index>
or go to the next Edinburgh location:

Bank of Scotland.


---
Where else would you like to go in Scotland?