Edinburgh Photo Library
- Bank of Scotland on The Mound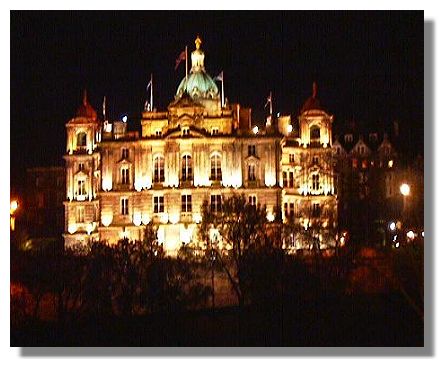 The Bank of Scotland head office on The Mound (which connects the Old and New Town of Edinburgh) has been overlooking Princes Street Gardens below since 1801 (though the bank itself was created by an Act of the Scottish Parliament in 1695). The building is as impressive inside as it is on the exterior and there is a museum in the basement with examples of old coins and notes - and the guns used to defend them!
Return to the Edinburgh Photo Library Index>
or go to the next Edinburgh location:

Botanic Gardens .


---
Where else would you like to go in Scotland?