Edinburgh Photo Library
- St Andrew Square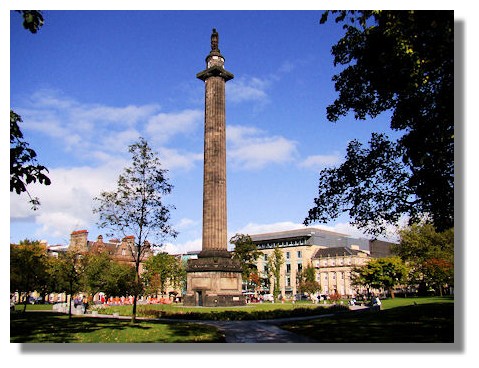 St Andrew Square and Charlotte Square stand at each end of the broad sweep of George Street in the original design of the Edinburgh "New Town" of the late 18th and early 19th century. St Andrew Square became a major banking, investment and insurance centre and was described as "the richest piece of real estate in Britain" and "The Golden Square" as a result.

Unlike Charlotte Square, the ravages of time have not been kind to St Andrew Square - a bus station in one corner and a number of modern office blocks, detracted from the Georgian elegance. In recent years, however, that corner has been much improved with an up-market Harvey Nichols department store and Multrees Walk - dedicated to expensive shops. And the square itself had a makeover in 2009. The overgrown garden area which had been closed to the public was opened up and there is now even a coffee shop in one corner.

In the centre of the square is a monument to Henry Dundas, Viscount Melville, who was described by Lord Cockburn as "the absolute dictator of Scotland". The monument was erected in 1823.
Return to the Edinburgh Photo Library Index>
or go to the next Edinburgh location:

St Cuthbert's Church.


---
Where else would you like to go in Scotland?