Edinburgh Photo Library
- St Andrew House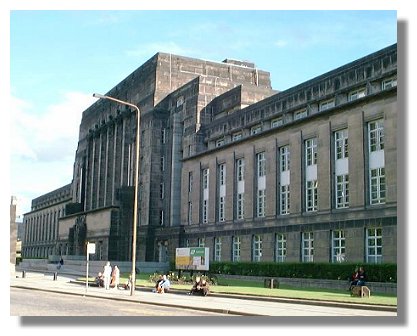 As the amount of administration being undertaken by the Scottish Office grew in the 20th century, it became clear that a building was required to house all the civil servants. Initially a bland, low-cost building was proposed but the growing influence of the Cockburn Society in raising and maintaining architectural standards resulted in a design competition being held. The result was powerful Art Deco structure on the southernmost slope of Calton Hill. It opened on the day after war was declared in September 1939.

The building now houses the ministers of the Scottish Executive and their support staff.
Return to the Edinburgh Photo Library Index>
or go to the next Edinburgh location: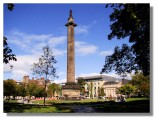 St Andrew Square.


---
Where else would you like to go in Scotland?