Scottish Castles Photo Library
- Rosslyn Castle, Lothian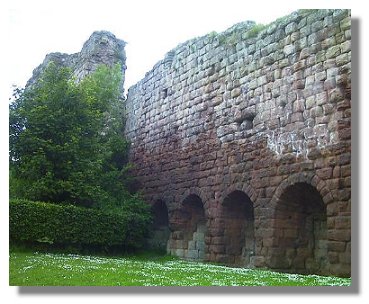 Located close by the Rosslyn Chapel, the castle was the main stronghold of the Sinclair Earls of Orkney and Caithness. Henry St Clair, Earl of Roslin is reputed to have reached North America 100 years before Columbus. His grandson, Sir William St Clair, the third and last Prince of Orkney, founded the chapel in 1446.

The castle stands above a high gorge and consists of a ruined 14th century keep with extensions built in the 15th and 16th centuries. The castle was sacked by the Earl of Hertford in 1544 during the "Rough Wooing" and again in 1650 by General Monck during the invasion of Scotland by Oliver Cromwell.

Part of the castle is habitable and can be rented via the Landmark Trust.
Return to the Castles Photo Library Index>
or go to the next castle: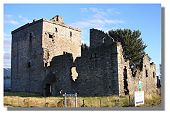 Rosyth Castle.


---
Where else would you like to go in Scotland?


Where else would you like to go in Scotland?