Scottish Castles Photo Library
- Ravenscraig Castle, Fife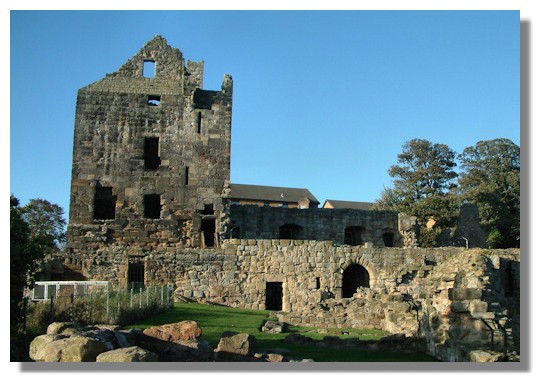 Ravenscraig was one of the first castles in Scotland built to withstand cannon fire (King James II died in 1460 when a cannon exploded during the siege of Roxburgh Castle). As a result of the very thick walls, the single rooms on each floor of the two towers are relatively small.

The castle was built around 1460 for the wife of King James II, Mary of Gueldres. In 1470, King James III decided to swop the castle for Kirkwall Castle which had been owned by William Sinclair in Orkney. It thus became the property of the Sinclair Earls of Roslin who completed its construction.

The castle is located on a promontory, 70 feet above the beach, in what is now the town of Kirkcaldy. Although it is now unoccupied and somewhat ruinous, there are substantial parts still standing.




Return to the Castles Photo Library Index>
or go to the next castle:

Rosslyn Castle.


---
Where else would you like to go in Scotland?


Where else would you like to go in Scotland?