Scottish Castles Photo Library
- Lochore Castle, Fife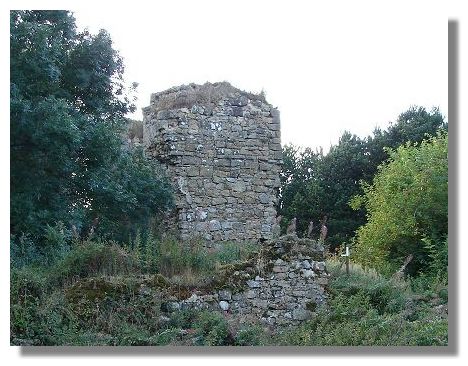 A Norman nobleman named Duncan de Lochore, to show his power over the area, originally built Lochore Castle on an island on Loch Ore in 1160. But the castle has another name - Inchgall or the Isle of the Strangers. This Gaelic name perhaps indicates what the local people thought about the new arrivals! The ruins which are now to be seen, are of a 14th century replacement, which rose to four storeys with a courtyard and round corner towers.

In the middle of the 16th century, the invading English forces regarded Lochore as "one of the four strongest castles in Fife."

The castle is now surrounded by dry land (near the entrance to Lochore Country Park), as the loch was drained in the late 1700s. A Captain Parks had bought the estate with a view to reclaiming the boggy land and turning it into grazing for cattle. But the work proved to be very costly and in 1798 Captain Parks was declared bankrupt.

Subsidence caused by extensive mining in the 19th and 20th centuries caused flooding, which created yet another loch, which is now part of the extensive country park, created after one of the largest ever land reclamation projects in the UK.

Return to the Castles Photo Library Index>
or go to the next castle: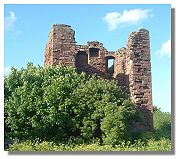 MacDuff's Castle.


---
Where else would you like to go in Scotland?


Where else would you like to go in Scotland?