Scottish Castles Photo Library
- Kellie Castle, Fife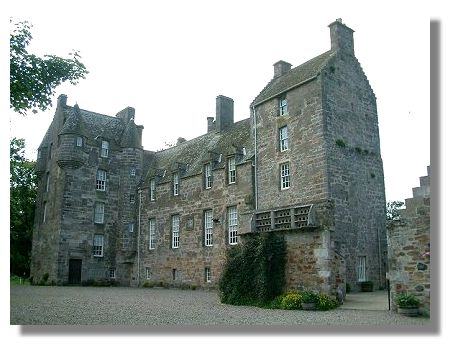 Kellie dates as far back as 1150 when Malmure, thane of Kellie, witnessed a charter from King David I. The next known owner was Robert of London, an illegitimate son of King William the Lion (who was on the throne from 1165 to 1214). By 1266 Kellie had passed to the Siward family (who had earlier come from Northumbria and assisted King Malcolm "Canmore" to overthrow Macbeth).

The estate was signed over to a Siward relative, Walter Oliphant and that family lived in Kellie for 250 years, during which time additional apartments were added to the original tower house. In 1613 the property was purchased by Sir Thomas Erskine - who had saved the life of King James VI during the Gowrie Conspiracy by killing Sir Alexander Ruthven. The King stayed at Kellie in 1617 during his only visit to Scotland after the Union of the Crowns in 1603.

Kellie was abandoned early in the 19th century but a Professor James Lorimer took it over and rescued it. Members of the Lorimer family stayed in Kellie as tenants and eventually bought the castle in 1948.

The castle is now owned by the National Trust for Scotland who have kept the building looking as it was during the Lorimer ownership.

See also Places to Visit - Kellie Castle> for more information and illustrations.
Return to the Castles Photo Library Index>
or go to the next castle: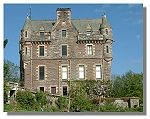 Kilbryde Castle.


---
Where else would you like to go in Scotland?


Where else would you like to go in Scotland?