Scottish Castles Photo Library
- Kilbryde Castle, Stirlingshire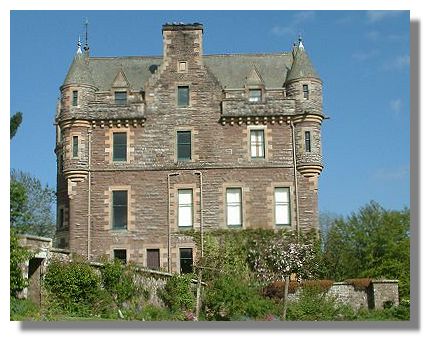 Kilbryde Castle is a 16th century L-plan tower house which incorporates a building which dates from around 1460. Like many such castles, it was remodelled and extended in the 19th century, mainly around 1877. It is situated about three miles from Dunblane and Doune.

The property was owned by the Graham Earls of Menteith but was sold to the Campbells of Aberuchill in 1669. Sir Colin Campbell, Lord Aberuchill of Session, was no friend of the MacGregors - perhaps because he had to pay Rob Roy blackmail to protect his cattle.

The castle is still owned by a member of the Campbell family. In recent years the 20-acre garden has been redeveloped, particularly with rhododendrons and azaleas and is now open to visitors on certain occasions.
Return to the Castles Photo Library Index>
or go to the next castle:

Kilconquhar Castle.


---
Where else would you like to go in Scotland?


Where else would you like to go in Scotland?