Scottish Castles Photo Library
- Culzean Castle, Ayrshire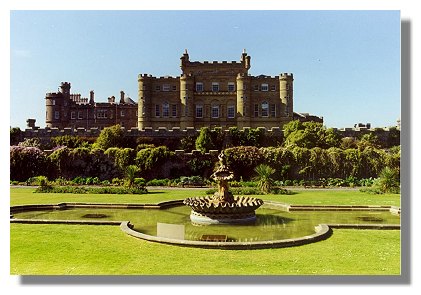 Culzean (pronounced Cul-lane) Castle and Country Park is above a cliff on the Ayrshire coast overlooking the estuary of the river Clyde. The Kennedy family established a tower there from the 12th century and an L-shaped tower house was built in the 1590s. But it was not until the 18th century that the wealthy family, now known as the Earls of Cassillis, engaged Robert Adam to design a splendid castle, both inside and out.

The castle incorporated a large drum tower with a circular saloon inside (which overlooks the sea), a grand oval staircase and a suite of well-appointed apartments. The National Trust has retained a large selection of beautiful furniture, armour, weapons and paintings.

See also Places to Visit - Culzean Castle> for more information and illustrations.
Return to the Castles Photo Library Index>
or go to the next castle: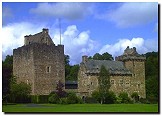 Dean Castle.


---
Where else would you like to go in Scotland?


Where else would you like to go in Scotland?