Scottish Castles Photo Library
- Braco Castle, Perthshire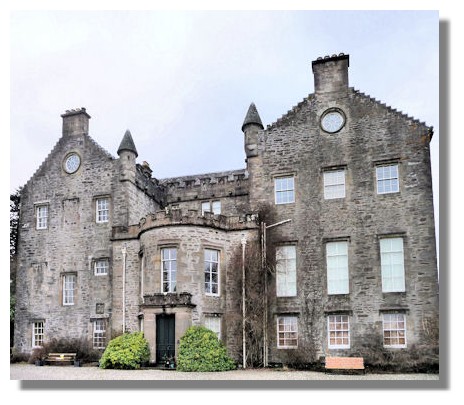 Braco is about six miles north of Dunblane and two miles north of the village of Braco. The original castle was a 16th century tower house. The estate was originally owned by the Bishops of Dunblane - there is a royal charter dated 1442 naming Brecache, Ardachis and Kere-Decani - these became Braco, Ardoch and Deanskeir. "Breac Achadh" means "spotted field" in Gaelic. In the 16th century, the castle consisted of a rectangular tower which now forms the north-west corner of the building. In the 1630s, it was extended towards the south, incorporating the stair tower.

During the reign of King George III, another extension was built to the east, by a laird who was an equerry to King George, in the (ultimately vain) hope of entertaining the monarch at Braco. This created a U-shaped building. Finally, this was filled in during Victorian times with a lower, castellated construction and some free-standing buildings north of the castle were connected to the main structure. Sir William Graham, who was the second son of the 3rd Earl of Montrose (and so the uncle of the more famous Marquis of Montrose, owned the estate in the 1600s. He became Nova Scotia Baronet of Braco in 1625 and was the builder of the re-entrant angle on the west side of the L-plan.

General David Graham, who died in the 1790s was the last Graham to stay at Braco. It then passed to the Smythes. In the Victorian era, further addition were made, including the sham turrets.

In the early 1990s, Dutch born Mari and Teuna van Ballegooyen were captivated by the garden and the views over the Ochil Hills. They bought the castle and set about improving the gardens. These are open under Scotland's Garden Scheme (with an honesty box) from 1st March – 31st October 10am to 5pm.



Return to the Castles Photo Library Index>
or go to the next castle: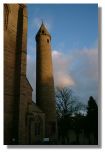 Brechin Round Tower.


---
Where else would you like to go in Scotland?


Where else would you like to go in Scotland?