Scottish Castles Photo Library
- Brechin Round Tower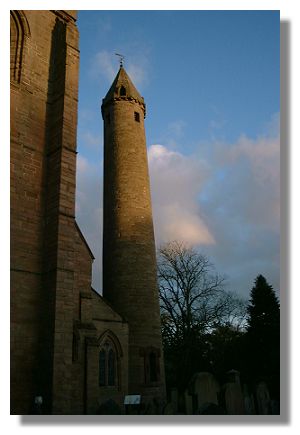 There was probably a religious community at Brechin in the reign of King Kenneth II (971-975) and the church became a cathedral before 1160, by which time the Round Tower had been standing for some time.

In early times, round towers served a number of purposes including a watch tower and a bell tower (with hand bells rung from the windows in the top floor). The doorway was well above ground level for security as valuables would be stored here in time of trouble.

When a new cathedral was built in Brechin in the 13th century, the tower became part of the south-west corner.

The only other surviving Irish Celtic round tower in Scotland is at Abernethy.
Return to the Castles Photo Library Index>
or go to the next castle: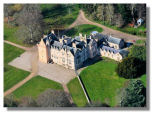 Brodie Castle.


---
Where else would you like to go in Scotland?


Where else would you like to go in Scotland?