Scottish Castles Photo Library
- Birkhill Castle, Fife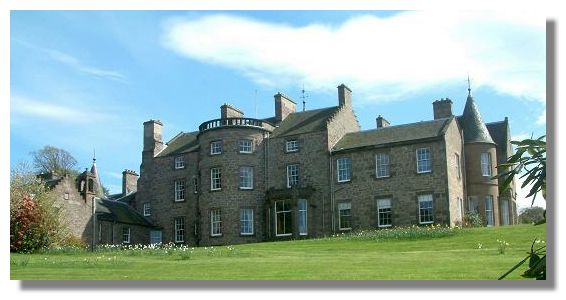 Lying on the southern shores of the river Tay in Fife, Birkhill was built in 1780 by Viscount Dundee, nearly 100 years after the 1st Viscount Dundee (John Graham of Claverhouse known as both "Bloody Clavers" and "Bonnie Dundee" depending on whether you were a Covenanter or not) was killed at the Battle of Killliecrankie in 1689.

It is the home of the Earl and Countess of Dundee and their family. Lord Dundee works in the House of Lords, where he is an elected Peer. He is also Hereditary Royal Banner Bearer for Scotland. His forbear was awarded this office by the Scottish King Alexander II in the 13th Century and his predecessors carried the Scottish Banner for William Wallace at Stirling Bridge and Robert Bruce at Bannockburn. Bruce appointed the Banner Bearer and his successors as custodians of the City of Dundee.


In 1857-9 Birkhill was given a "Tudor Baronial" treatment by the architect David Bryce. The stately mansion has a circular outer hall and there are elegant rooms, a family armoury, stylish antiques, family heirlooms and oil paintings including full-length portraits in the library.

Birkhill Castle is set in a 2,000 acre estate and there are formal gardens, which extend to some 10 acres. There are extensive walks through 800 acres of woodland which run along the bank of the river Tay.

Return to the Castles Photo Library Index>
or go to the next castle: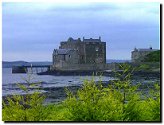 Blackness Castle


---
Where else would you like to go in Scotland?


Where else would you like to go in Scotland?