Scottish Castles Photo Library
- Balgonie Castle, Fife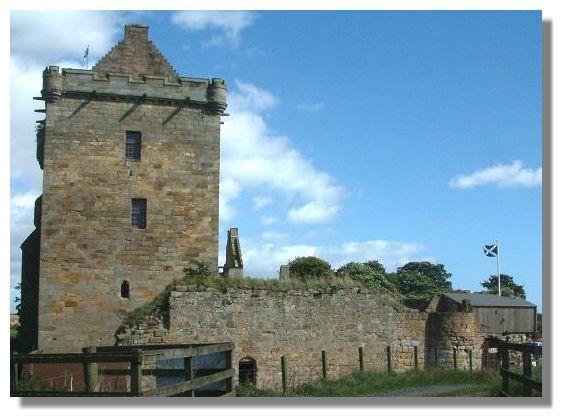 The castle consists of a 14th century tower house, rising to five storeys, with walls 2.4 metres thick. There is a large hall and a chapel and a vaulted basement. The castle was first built by the Sibbald family but passed by marriage to Sir Robert Lundie who was Lord High Treasurer at the end of the 15th century. King James IV and Mary Queen of Scots are known to have visited the castle (Mary seems to have visited most places in Central Scotland and the Borders!)

Later, in 1716, the castle was captured and set on fire by Rob Roy MacGregor and his clansmen. The castle is said to be haunted by a "Green Lady" and a 17th century soldier and there have been apparitions and voices in the main hall. Balgonie is now occupied. It was in a poor state of repair in the 1950s but has been restored by the "Laird of Balgonie" and the owner not only escorts visitors around his castle, he hires it out as a romantic setting for weddings and other functions.
Return to the Castles Photo Library Index>
or go to the next castle: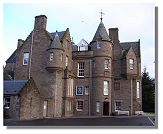 Balhousie Castle


---
Where else would you like to go in Scotland?


Where else would you like to go in Scotland?