Balhousie Castle is in Perth, not far from the river Tay, beside the North Inch. The land here was granted to John Eviot in 1422 by the Duke of Albany. It was later sold to the Mercers and then the Hays - whose association with Balhousie lasted to the latter half of the 20th century.
George Hay had been a "Gentleman of the Bedchamber" in the court of King James VI from 1596 and was knighted around 1609. He continued to advance and was appointed Lord Clerk Register and a lord of session in 1616. He was Lord Chancellor of Scotland from 1622–1634, and was created Viscount Dupplin in 1627 and Earl of Kinnoull in 1633.
An old tower house, incorporated into the present building, has a wall, with the Hay coat of arms, dated 1631. But George Hay did not enjoy his castle and title for long and died in 1634.
Most of the time, the Hays did not live at Balhousie, preferring to stay at Dupplin Castle, south-west of Perth. Towards the end of the 19th century, Balhousie was in a dilapidated state but the 11th Earl of Kinnoull restored and extended it - and then rented the property to others.
The Hays did live in the castle between 1912 and 1926, after which it became a convent until around 1940.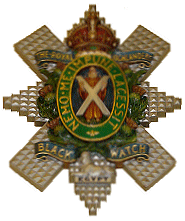 In 1962 Balhousie Castle became the regimental headquarters of the Black Watch and its regimental museum. There is a huge collection of medals, uniforms, pictures and military equipment as well as a number of audio visual presentations. The museum does an excellent job of showing the story of the regiment from its founding in 1739, through all the major conflicts in which the Black Watch participated - right up to the present day, when it was merged in 2006 (with the other Scottish regiments) into the Royal Regiment of Scotland, becoming a battalion in that unit.