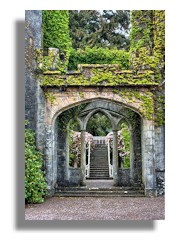 Clan Donald became established on Skye in the 15th century, occupying castles at Dunscaith and Knock, both within a few miles of Armadale. Skye was dominated by the hereditary chiefs of The Macdonalds of Sleat along with with the Macleods of Dunvegan. From the 1650s, the MacDonald chiefs began to stay at Armadale. From the 1700s onwards, the mansion house at Armadale was used as a dower house (a large home occupied by the widow of a late owner or chief) and then rented out to others.

A number of famous historical figures visited Armadale over the years. Flora MacDonald, famed throughout the world for helping Bonnie Prince Charlie escape from Scotland after the Jacobites' defeat at Culloden, was married there on 6 November 1750. Samuel Johnson and James Boswell visited in 1773.

A mansion house was built there around 1790. Then in 1815 a Scottish baronial style mock-castle, intended for show rather than defense, designed by James Gillespie Graham, was built next to the house. After 1855 fire destroyed much of the original house, which was replaced by the current central section, designed by David Bryce. In 1925, the MacDonald family moved to a smaller house along the coast at Ostaig leaving the castle to the wind and rain and fell into ruin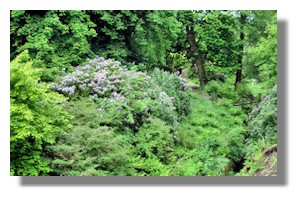 The gardens around the castle have been maintained, and are now home to the Clan Donald Centre, which operates the Museum of the Isles within the mansion house. The 140 acre garden is set within the 20,000 acre Armadale Estate and there are woodland walks in the area. The section of the building designed by Gillespie Graham is now a sculptured ruin and garden with the staircase and facade often used for wedding ceremonies.