Two Dozen Roses
- Index 2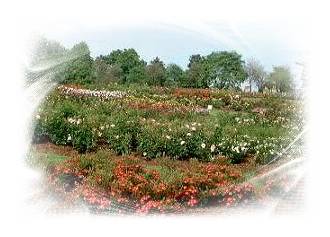 A vista of part of the Rose Garden, Tollcross Park, Glasgow.
Here are another 12 roses from the International Rose Trials at Tollcross Park in Glasgow. The photo above gives a general impression of the rose beds but does not do justice to the huge layout.
You can return to the Thumbnails Page for the First Dozen Roses.


---
Where else would you like to go in Scotland?