Bonnie Bloomin' Heather
- Picture 19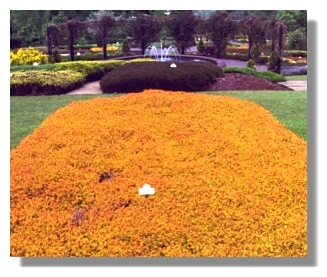 This is a view of part of the Bell's Cherrybank Centre near Perth (named after Bell's Whisky who sponsor the centre). The golden expanse of heather in the foreground has been laid out in the shape of a bell - corny but effective!
Click here to go to the next picture:

or return to the Index Page>
---
Where else would you like to go in Scotland?