Bonnie Bloomin' Heather
- Picture 14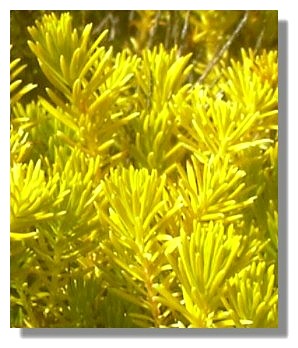 This is another heather variety which is prized for its bright yellow foliage. It was growing in the Bell's Cherrybank Centre near Perth which has a large number of heather varieties on display.
Click here to go to the next picture:

or return to the Index Page>
---
Where else would you like to go in Scotland?