Bonnie Bloomin' Heather
- Picture 1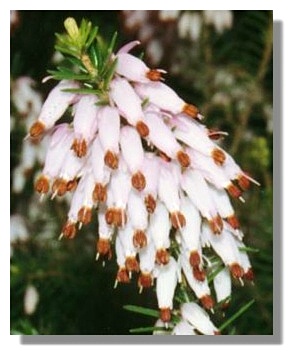 This close-up of a white heather shows the brown stamens on this variety. Heather like this is an important source of nectar for honey bees in Scotland.
Click here to go to the next picture:

or return to the Index Page>
---
Where else would you like to go in Scotland?