Glasgow Photo Library
- Theatre Royal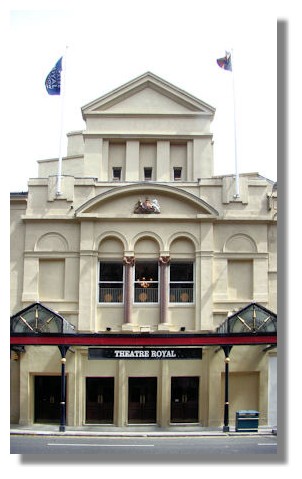 There has been a theatre on the site of the present Theatre Royal in Hope Street in Glasgow since 1867 - it received a Royal charter two years later from Queen Victoria. The original Theatre Royal in the city had been demolished a few years earlier to make way for St Enoch railway station. In 1957 the building became the studios for the new Scottish Television (STV) company. Even so, the auditorium was left largely intact, so when STV moved to custom build premises next door, the Theatre Royal reverted to its original use. It was subsequently acquired by Scottish Opera and is home to that company as well as Scottish Ballet. An external refurbishment has recently been completed.
Go to the next Glasgow location:

Tolbooth Steeple
Or return to the Glasgow Photo Library Index>.


---
Where else would you like to go in Scotland?