Glasgow Photo Library
- Hilton Glasgow Hotel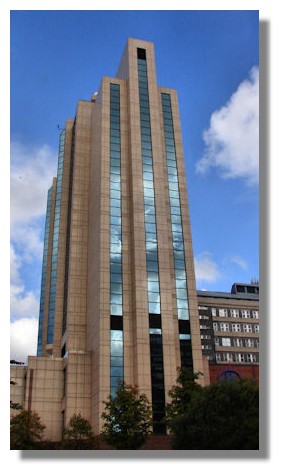 The 20 storey high Glasgow Hilton Hotel is the tallest in Scotland and central Glasgow's only five-star hotel. Construction began in 1990 and it is located just three blocks away from Glasgow City Centre and close to the Kingston Bridge and the motorway leaving Glasgow for the south and west of the city. The hotel is known for having hosted several famous guests, including United States President Bill Clinton.
Go to the next Glasgow location:

Hogganfield Loch
Or return to the Glasgow Photo Library Index>.


---
Where else would you like to go in Scotland?