One of my publishers always emails me and welcomes me "Home from Home" when I return to the lighthouse. I am about to leave my first home, Hilltop Farm located in Parma, Michigan for my second home Eshaness Lighthouse. I have done this many times before but this time is different. This time I will be staying at Eshaness for a year to do a BBC documentary and write a book both entitled "A Year at the Lighthouse."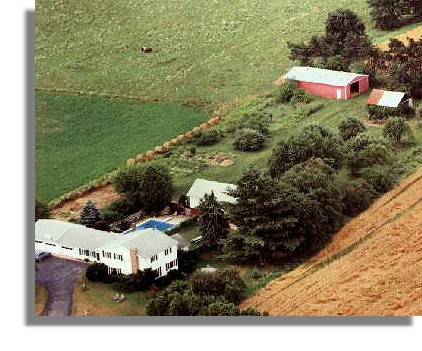 As I get ready to pack I have been thinking a lot about having two homes. In some ways I feel like I am the luckiest person in the world with a beautiful farm in the Midwest and a magnificent lighthouse home in the Shetland Islands. Two totally different types of environments but both are beautiful in their own way. Naturally when I am away from one I miss the other which is difficult. Since the two homes are over 3500 miles apart I will never be able to drop in on one and then scoot to the other.
I have gotten really good at focusing on the good things about where I am at any given time and that seems to keep the "homesickness" under control. If I could not do that I would be "homesick" all the time since I am always absent from one of the homes.
What I am actually doing with this trip for a year to Shetland is just changing the place with the longest stay. I will be at Eshaness longer than in the US in the next year. Always before I stayed longer in the US than at the lighthouse. Currently I have two trips planned back to the states with visits to Scotland from my husband and one of my daughters already on the agenda.
I guess you could look at this two ways sort of like whether the glass is half empty or half full. I could look at having two homes so far apart as difficult because I have the potential of always being homesick or say "How wonderful to have two totally different places to spend my time." My choice is to look at having two homes as fantastic. Wherever I am I enjoy it to the fullest making the most of every moment since it will always not be too long until I leave for the other. In a way that means each home gets fuller attention and nothing is ever taken for granted. Nothing ever becomes a boring routine as change is just around the corner.

Sharma