Edinburgh Photo Library
- Usher Hall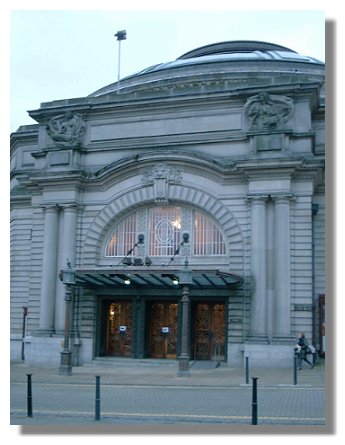 Andrew Usher, a successful Edinburgh distiller, donated £100,000 to the city for the construction of a concert hall in 1896. But it took until 1910 before a suitable site (off Lothian Road, not far from Edinburgh Castle) was found and another four years before it was completed. Its distinctive octagonal shape and round dome has had an influence on a number of other buildings in the area.

As the main concert hall in the city, it is the Edinburgh venue for the Royal Scottish National Orchestra, the Edinburgh Choral Union and many visting stars. It comes into its own during the Edinburgh Festival when opera as well as orchestral music is performed.
Return to the Edinburgh Photo Library Index> or go to the next location:.


---
Where else would you like to go in Scotland?