Edinburgh Photo Library
- Tolbooth at Canongate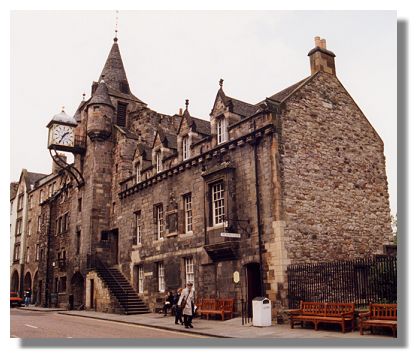 The original Tolbooth was built around 1590 in a Franco-Scottish style, this was the centre of the burgh of Canongate, at the lower end of the Royal Mile. The entrance to the Council Chamber was by an external stair (seen in the picture above) as the ground floor was the local prison.

The building was rebuilt on a different site in 1879 and it now houses the "People's Story Museum". This illustrates life of ordinary people in Edinburgh over the last 200 years. The clock on the outside of the building is a replacement for one made in the 17th century.
Return to the Edinburgh Photo Library Index>
or go to the next Edinburgh location: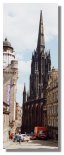 Tolbooth Kirk.


---
Where else would you like to go in Scotland?