Edinburgh Photo Library
- Observatory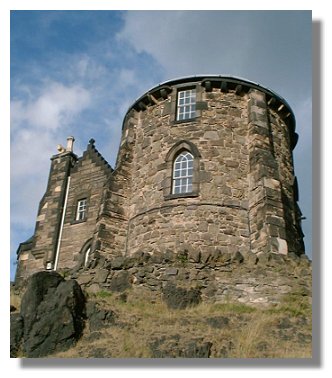 The City Observatory was established by the Astronomical Society of Edinburgh in 1818 on top of Calton Hill, overlooking the centre of the city. The building was designed by William Playfair who was to make such a major contribution to making Edinburgh the "Athens of the North". It was Playfair's uncle, Professor Playfair who was instrumental in establishing the society and getting the observatory built.

By the end of the century, increasing pollution from coal fires and railway engines forced the telescopes to move to the south of the city at Blackford Hill.

Within the precincts of the Observatory is a Playfair Monument, carefully modelled on the tomb of Theron at Agrigento at Cnidos in the first century.
Return to the Edinburgh Photo Library Index>
or go to the next Edinburgh location: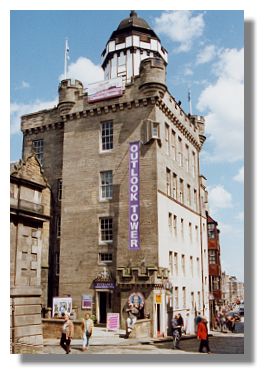 Outlook Tower.


---
Where else would you like to go in Scotland?