Edinburgh Photo Library
- 1 O'clock Gun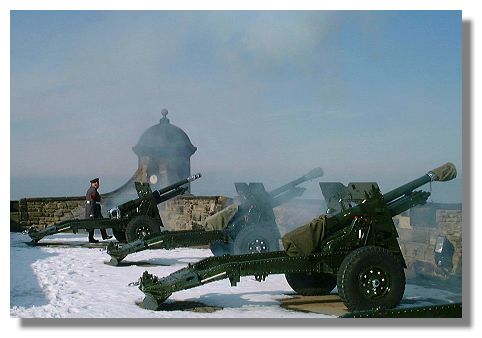 The firing of a gun at one o'clock every day started as a means of giving the sailing ships in Leith harbour an accurate time check to assist them their navigation. In the days of satellite navigation and accurate chronometers, the tradition has continued as a popular tourist attraction. For more than twenty years, District Gunner, Staff Sergeant Tom Mackay, MBE (better known as "Tam the Gun") has been adding his own military theatrical performances.

See also Places to Visit - 1 O'clock Gun> for more information and illustrations.
Return to the Edinburgh Photo Library Index>
or go to the next Edinburgh location: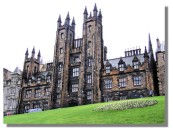 Assembly Hall.


---
Where else would you like to go in Scotland?