Edinburgh Photo Library
- Gladstone's Land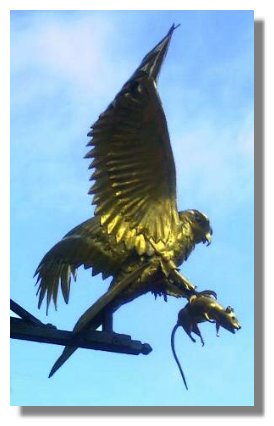 Located on the Royal Mile, down from Edinburgh Castle, Gladstone's Land was a typical 16/17th century dwelling. In those days, rich and poor would live in cramped rooms in the same high buildings. In the case of Gladstone's Land, it was bought and extended by Thomas Gledstanes in 1617 (though it had been in existence before that date) and rose to six storeys.
In the 1930s, it was about to be pulled down but was bought and restored by the newly fledged National Trust for Scotland.
"Gled" is the Scots word for a hawk, which explains the (modern) hanging sign outside the building which has the date 1617 surmounted by a gilt-copper hawk with outstretched wings.

See also Places to Visit - Gladstone's Land> for more information and illustrations.
Return to the Edinburgh Photo Library Index>
or go to the next Edinburgh location: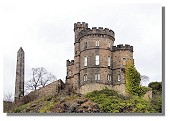 Governor's House, Calton Hill.


---
Where else would you like to go in Scotland?