Scottish Castles Photo Library
- Thirlstane Castle, Borders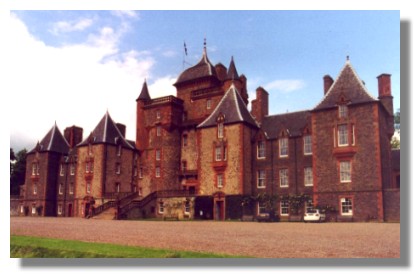 Thirlstane Castle was originally built in the 16th century by Sir John Maitland, chancellor to King James VI. By this date, castles no longer needed to be fortified to the same extent as before and this trend was even more evident when it was remodelled by John Maitland, Duke of Lauderdale, in 1670 when its height was increased to six storeys. It was extended again in 1840 and the interior has been much altered too.

Sir Richard de Matulant (Maitland) was a descendant of a Norman family who came over with William the Conqueror in 1066. The Maitlands had estates in Northumberland and in the Scottish Borders and the ruins of an original Thirlstane castle stand some two miles from the present building. William of Thirlstane was a supporter of Robert the Bruce and in the succeeding centuries the old castle was occupied more than once by English invaders.

The Young Pretender stayed at Thirlstane as he marched south through Lauderdale after the victory over Sir John Cope at Prestonpans.

See also Places to Visit - Thirlstane Castle> for more information and illustrations.
Return to the Castles Photo Library Index>
or go to the next castle: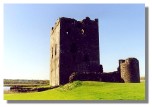 Threave Castle.


---
Where else would you like to go in Scotland?


Where else would you like to go in Scotland?