Scottish Castles Photo Library
- Lauriston Castle, Cramond, Edinburgh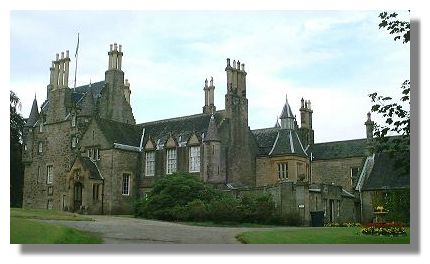 Lauriston Castle was started as a 13th century stronghold by the Napiers of Merchiston but it was considerably altered in the 16th century and then extended further in the 19th century to create a Jacobean-style mansion.

The castle passed through a number of hands after the Napiers (one of the family, John Napier, was the inventor of logarithms) before being finally handed over to the City of Edinburgh. The grounds became a public park and the Edwardian extension has a public display of Italian furniture, mosaics, Sheffield plate, mezzotint prints and Caucasian carpets.

The sound of ghostly feet have reportedly been heard in the building.
Return to the Castles Photo Library Index>
or go to the next castle:

Levan Castle.


---
Where else would you like to go in Scotland?


Where else would you like to go in Scotland?