Scottish Castles Photo Library
- Dundonald Castle, Ayrshire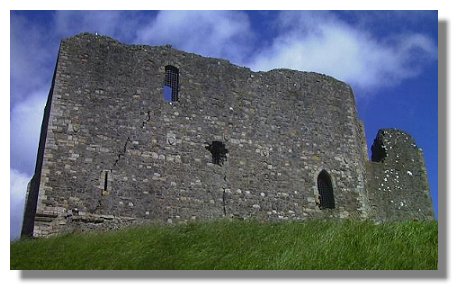 The prominent hill on which Dundonald Castle has been built is believed to have been occupied before 2000BC and a wooden hill fort built on the site between 500 and 200BC.

In the 12th century an earthwork and timber fort was built by Walter, the High Steward of King David I. A more substantial Dundonald Castle was originally built by the Stewart family in the 13th century. Much of that grand castle was destroyed during the Wars of Independence with England early in the 14th century. The castle was then rebuilt in the middle of the 14th century by King Robert II and it is this castle which we see today. The castle was also used by King Robert III. King Robert II died at Dundonald in 1390 and Robert III also died there, in 1406.

In recent years, the castle has been looked after by the Friends of Dundonald Castle and by Historic Scotland who have a small visitor centre on the site.

See also Places to Visit - Dundonald Castle> for more information and illustrations.
Return to the Castles Photo Library Index>
or go to the next castle: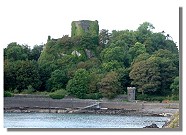 Dunollie Castle.


---
Where else would you like to go in Scotland?


Where else would you like to go in Scotland?