Mailing List
To keep up to date with what Moira is doing, including any new CD's she is publishing, just send an e-mail with "Newsletter" in the subject line to moira.maykerr@gmail.com and you will receive a note of her current news.


Hi Everybody
I thought I'd better write a New Year message before the end of January!
Last year was a bit up and down for me in more ways than one, but this year has started well, not least because of two interesting engagements.

One is a concert in the stunning Hopetoun House in South Queensferry (pictured above), where I will be singing at a fundraising event.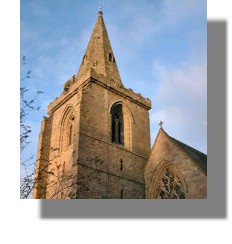 And the other is a concert in Brechin Cathedral, an equally stunning venue (illustrated on the left). Of course, I know I will enjoy performances where ever I go.
I will be working with a few great new musicians this year as well as my usual talented folk.
Thank you to all of you who bought CD's and downloads, and to all of you who took the time to write and say how much you were enjoying the albums.
Also a special thank you to Alan Scott, who does such a great job of looking after my web site.
I'll finish by wishing you all a great 2015. Let's hope it's a good one for you and me and that we might see more peace and harmony in all countries.

Moira